The circular economy is more than just a buzz phrase. With the global population predicted to approach 9 billion people by 2030, we are using more resources than the planet can provide. Our future depends on reusing what we have in a sustainable way. Fortunately one resource that is unlimited is innovation, and many companies are developing ingenious ways to reduce, reuse and recycle.
Image: Ellen MacArthur Foundation
The World Economic Forum and the Forum of Young Global Leaders, in collaboration with Accenture Strategy, recognized the best of them at The Circulars. There were 450 applications from 45 countries. Here are 12 of the best:
Winnow
We're used to smart meters measuring electricity and water. But now British start-up Winnow has developed smart meters that analyse our trash. They are used in commercial kitchens to measure what food gets thrown away, and then identify ways to reduce waste. Up to a fifth of food purchased can be wasted in some kitchens, and Winnow has managed to cut that in half in hundreds of kitchens across 40 countries, saving its customers over $25 million each year in the process. That is the equivalent of preventing one meal from going to waste every seven seconds. This innovation earned Winnow the Circular Economy Tech Disruptor Award.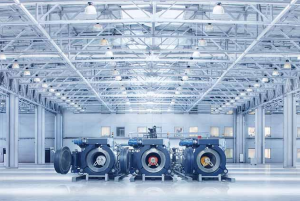 DyeCoo
The textiles industry uses vast quantities of water and chemicals and produces huge amounts of toxic waste, which is a major problem in countries like China, India, Bangladesh, Vietnam and Thailand. But Dutch company DyeCoo has developed a process of dyeing cloth that uses no water at all, and no chemicals other than the dyes themselves. It uses highly pressurised "supercritical" carbon dioxide, halfway between a liquid and a gas, that dissolves the dye and carries it deep into the fabric. The carbon dioxide then evaporates, and is in turn recycled and used again. 98% of the dye is absorbed by the cloth, giving vibrant colours. And because the cloth doesn't need to dry, the process takes half the time, uses less energy, and even costs less. The company already has partnerships with major brands like Nike and IKEA.
---
Read the rest of the article by Alex Thornton in World Economic Forum.
---