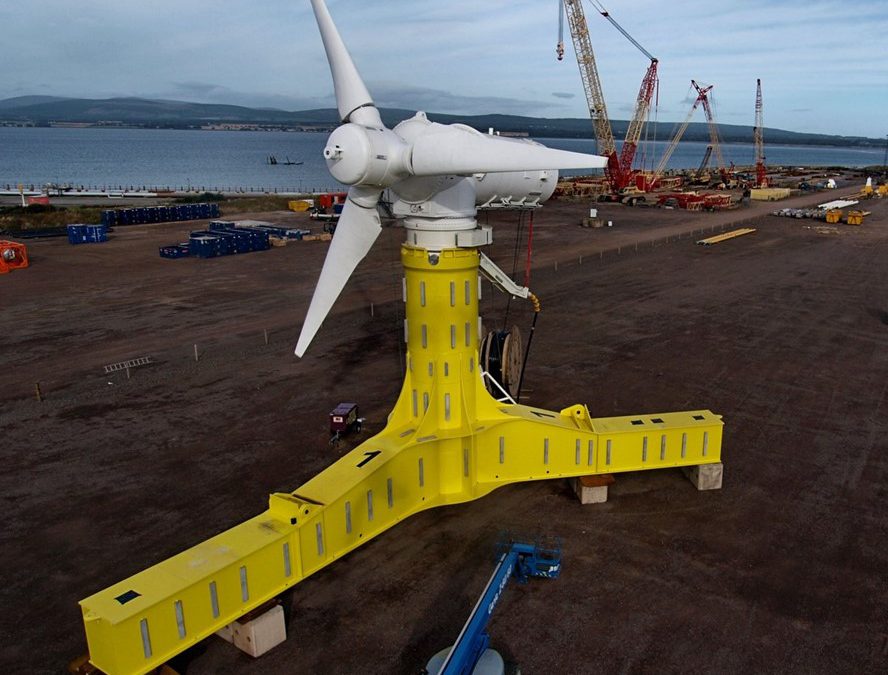 The world's first tidal energy farm could power 175,000 homes
Off the northernmost tip of Scotland, in an area called the Pentland Firth, the world's first large-scale underwater energy farm is being built.
Whereas wind turbines use the movement of air to turn the blades and generate power, the new set of submerged turbines will be turned by the ocean's tides.
The project, called MeyGen, is expected to have a power generation capacity of 398 megawatts – enough to power 175,000 homes in Scotland, according to Atlantis Resources, the developer of the project. The first four turbines are expected to be installed by the end of 2016 (though that's contingent on tidal and weather conditions), and projected to start delivering power by early 2017.
---
Read the whole article by Dana Varinsky in Business Insider.
---