CHANGE IS IN THE AIR!
We are going from a selfish and shortsighted society to a much more sharing, loving and farsighted one. The old mindset makes society break down. We will focus on breakthroughs and a new mindset that brings society forward.
We are giving away our two books for free!
Why?

Because there are now millions of people struggling financially even in industrialized countries, and because we support a society that is more caring and less profit-based. GaiaInnovations rely more on donations. 
There are also deep changes that are needed in the way we live our lives and an urgency to make these changes fast. We hope our books will contribute to this. These are some of the reasons.
A place for innovations and solutions
A place for positive news and inspiration
A place for new ways of thinking
A place for imagine a world in balance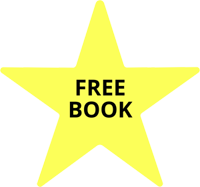 Message from the future
WE MADE IT!
In the future that the book describes, life is brighter, nature cleaner, and our problems mostly solved.
This book is an attempt to describe the future how it might become if we take the right decisions today.
Utopia is considered unrealistic in its time, but history shows us that what was once utopian has now become a reality.
Review:
I could not stop reading! Incredibly beautiful and uplifting.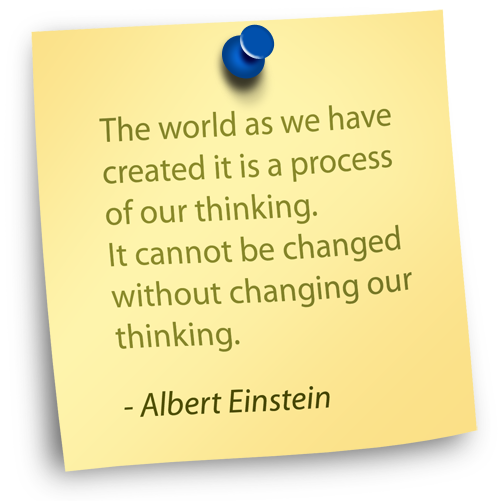 The Innovation Portal
Almost every human problem is already solved somewhere in the world, but few knows about it.
We want to present innovations and solutions in 12 sectors, which combined represent all aspects of the human life.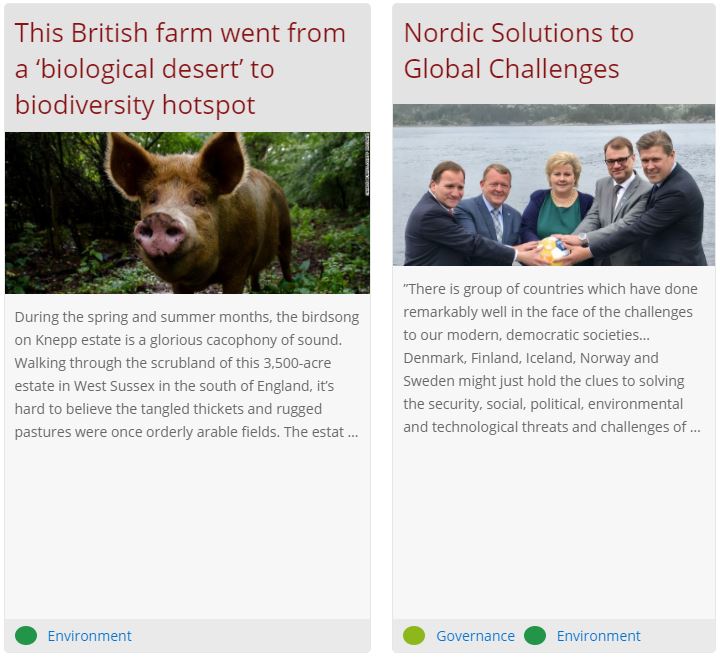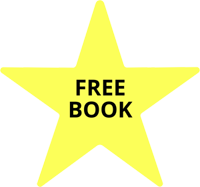 TOWARDS A BRIGHTER FUTURE
for You, Mankind and Mother Earth
Despite turmoil and breakdown in society and new populist leaders that frighten us we are heading towards a brighter future.
The world does not stand still, changes occur everywhere, in the outside world and in the inside world. This book merge both worlds.
A book about how a change in consciousness can create a world full of happiness, hope, and optimism.
Review:
Truly one of the best I've read in a long time!
We are going from humanity's old dysfunctional mindset to a new one that brings society forward.
We see our planet Gaia as alive. NASA made an animation a few years ago that illustrates this.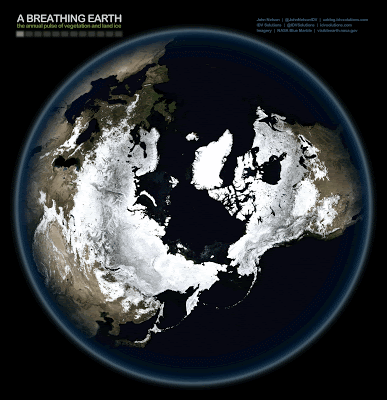 We also see our Universe as alive. We made a poster explaining this.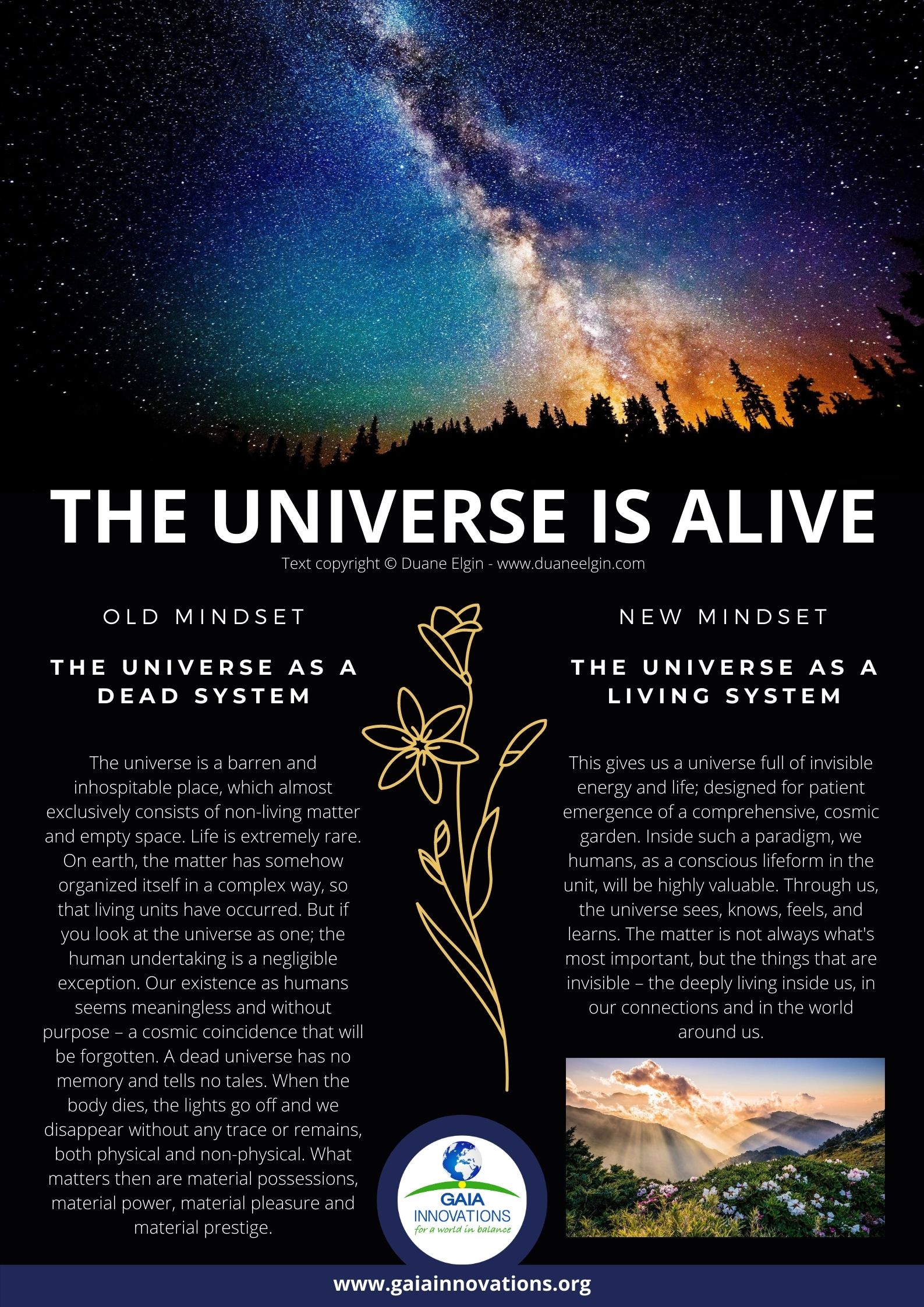 For more pictures and other resources visit our Spread the word page.
GaiaInnovations – for a world in balance
GaiaInnovations is an ideal and independent nonprofit organization, with a purpose of creating balance in the world by focusing on the core causes to our crises and how they can be transformed.
We believe that the crises in this world are due to our old ways of thinking. These thoughts cause outdated belief systems, attitudes and morals and are the core causes of our crises.
We want to present and inspire new and updated holistic thoughts and sustainable solutions, in all sectors of human life. Something that will bring hope, positivity, and optimism.
As a base for this, we want to rely on man's earned wisdom, creativity, and care, as well as what nature teach us through circulation, symbiosis, community, and unity.