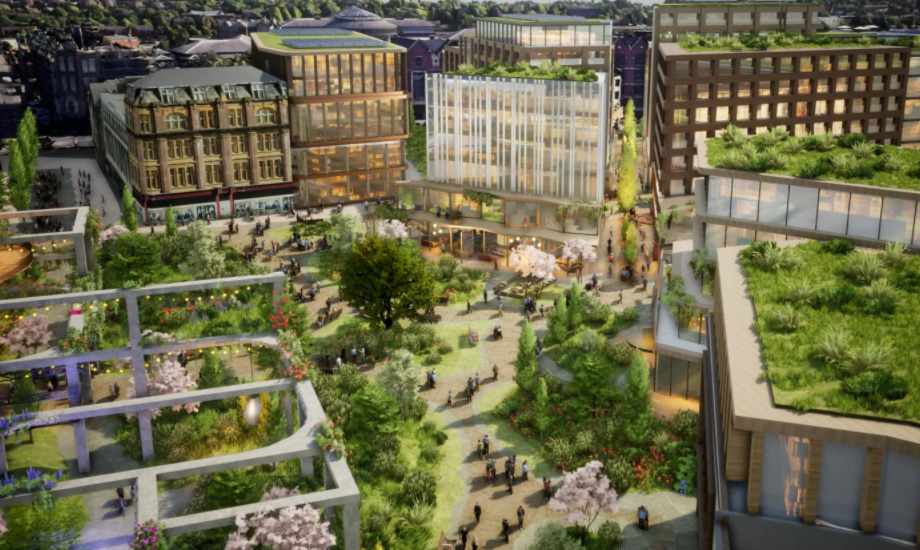 Heatherwick Studio has revealed plans to use the remains of the half-demolished 1970s Broadmarsh shopping mall as part of its post-pandemic vision for Nottingham city centre
The proposals by Thomas Heatherwick's practice for the long-troubled 8ha plot feature a major 'green space which will permeate the whole site and weave in and out of the [centre's] frame'.
The vision, drawn up with socially responsible development company Stories, also includes 750 new homes in the shadow of Nottingham Castle, recreating 'lost street connections', the overhaul of the city's cave network, the transformation of the existing Severns House into a hotel and 37,000m² of office and conference space.
The concept, which received initial backing from Nottingham City Council today (7 December), has been billed as a 'once in many generations' opportunity for Nottingham to 'lead the way in city-centre regeneration following the impacts of Covid-19 and online retailing'.
---
Read the whole article in Architects' Journal.
---