Low-carbon success stories to inspire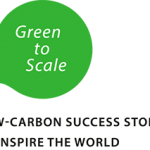 Proven low-carbon solutions available for countries to choose from. See the solutions here.
The Finnish Innovation Fund Sitra has teamed up in 2016 with the Nordic Council of Ministers and distinguished institutions from all the Nordic countries to answer a simple question: how far could we go simply by scaling up already proven Nordic low-carbon solutions? The Green to Scale project has combined innovative analysis with active communication.