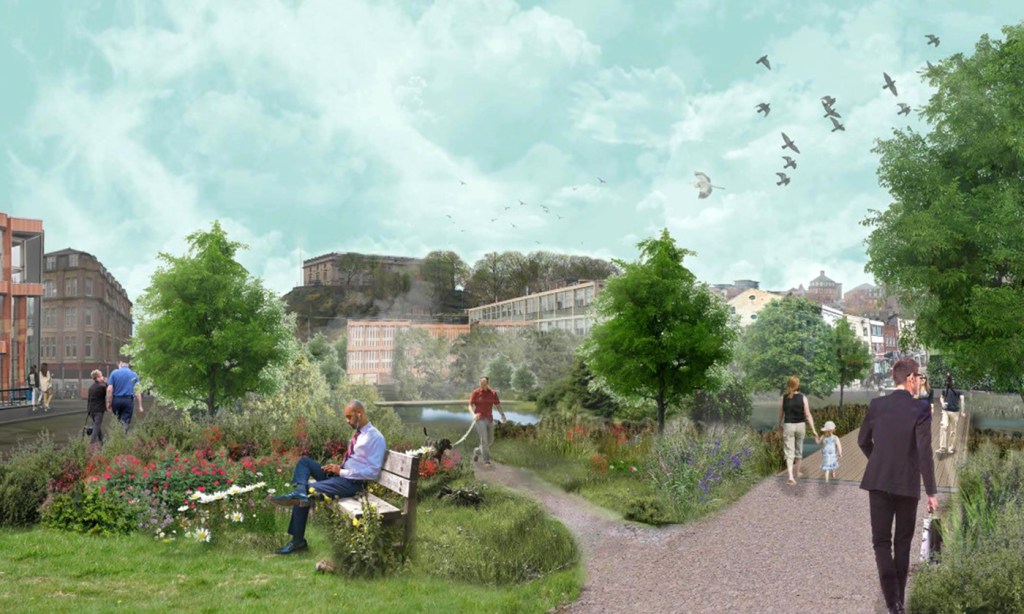 Through the process of rewilding, cities can improve both human and environmental health.
The idea of grizzly bears prowling sidewalks in Chicago may not appeal to the average citizen (or indeed the animals themselves). However, recent years have seen numerous projects seeking to use aspects of rewilding to help nature claw back some of the urban environment.
The concept of rewilding emerged in the early '90s, and has since led to the reintroduction of gray wolves to Yellowstone National Park and wood bison to the boreal forests of Alaska. The original idea, according to conservation organization The Rewilding Institute, was to reintroduce "apex predators and highly interactive species" to large wilderness areas to restore natural ecosystem balances. The benefits of reintroducing these keystone species include stabilizing populations of other species and reducing overgrazing of native vegetation.
But of course our cities were once wilderness too.
In the U.K., conservation charity Nottinghamshire Wildlife Trust is hoping to make Nottingham the country's first "rewilded city," starting by transforming what was a massive concrete shopping mall built in the 1960s, Broadmarsh, into a haven for wildlife.
"There's a lot of talk about sustainable cities—clean energy, carbon reduction, sustainable transport," says Nottinghamshire Wildlife Trust's Broadmarsh campaign leader Erin McDaid, "but the missing link in these plans is green space itself. To have proper green recovery you have to have restoration of the natural environment."
© IMAGE FROM INFLUENCE LANDSCAPE ARCHITECTS
---
Read the full article by Tom Lawson at YES!: