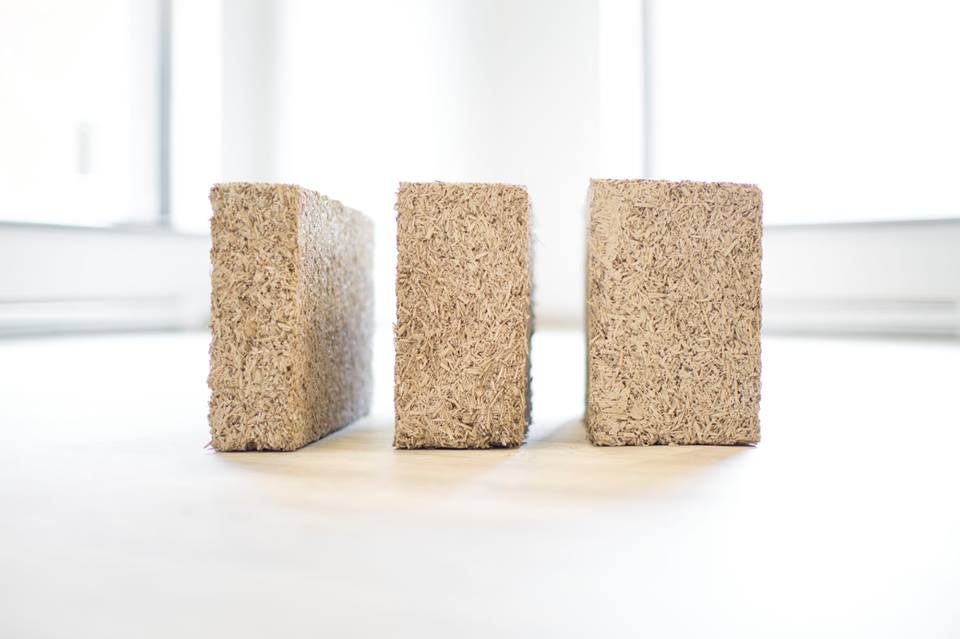 We are making a building material out of hemp to build a better world.
This precast and pre-dried form of hempcrete will improve the speed of implementation, using a universal method: the brick wall. We want to be a sustainable development accelerator.
ART DU CHANVRE is a company working in construction and design. Specialists in hemp insulation and lime finishes. All of our services and products are the fruits of dedicated craftsmanship. We have an engagement for quality.
Our vision is to grow our own organic hemp, to transform it in our future plant powered by renewable energy and to produce and distribute our products, our equipment and our expertise. This is our long-term vision for this project and we hope it becomes a model for other communities around the world. Our hope is the Building with hemp project becomes a success throughout communities.
Hempcrete is the wall system that owns all the qualities. The hemp & lime insulation is completely natural. Its resistance to fire, mold and vermin makes it the most durable of all.
---
This information comes from the website of ART DU CHANVRE.